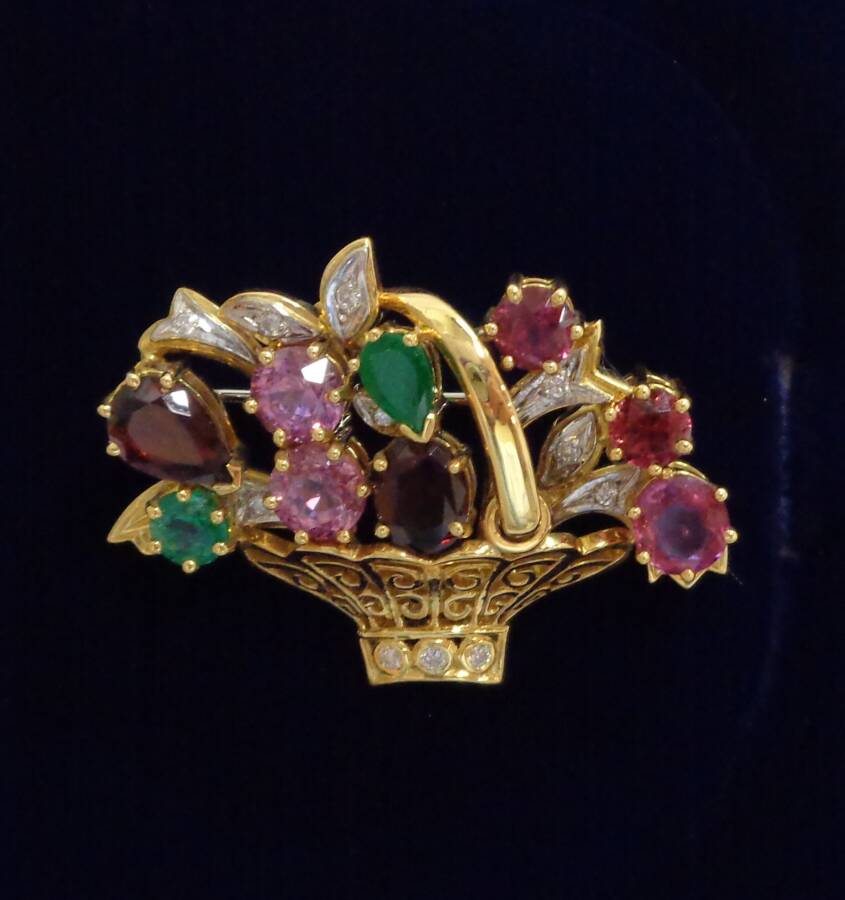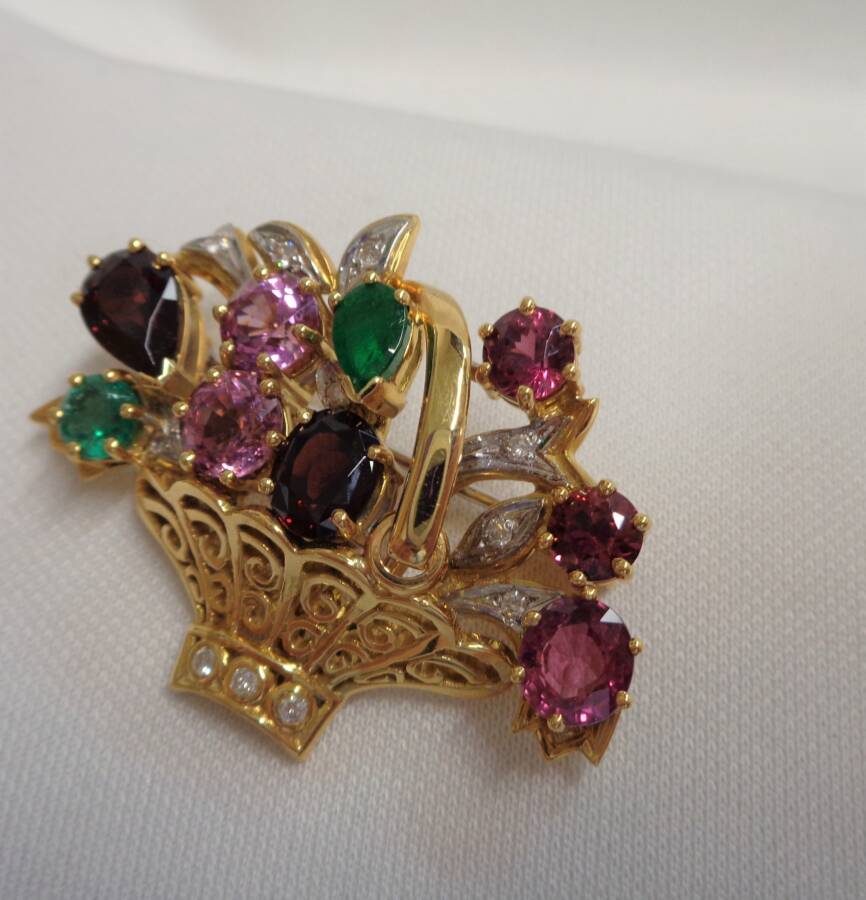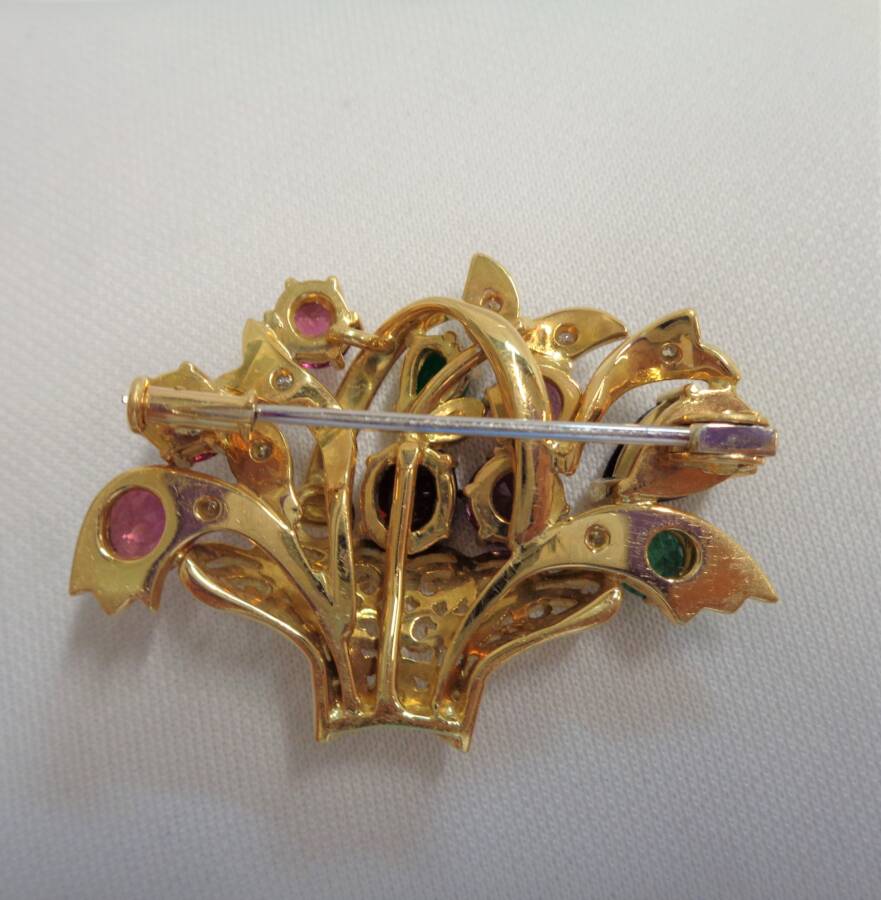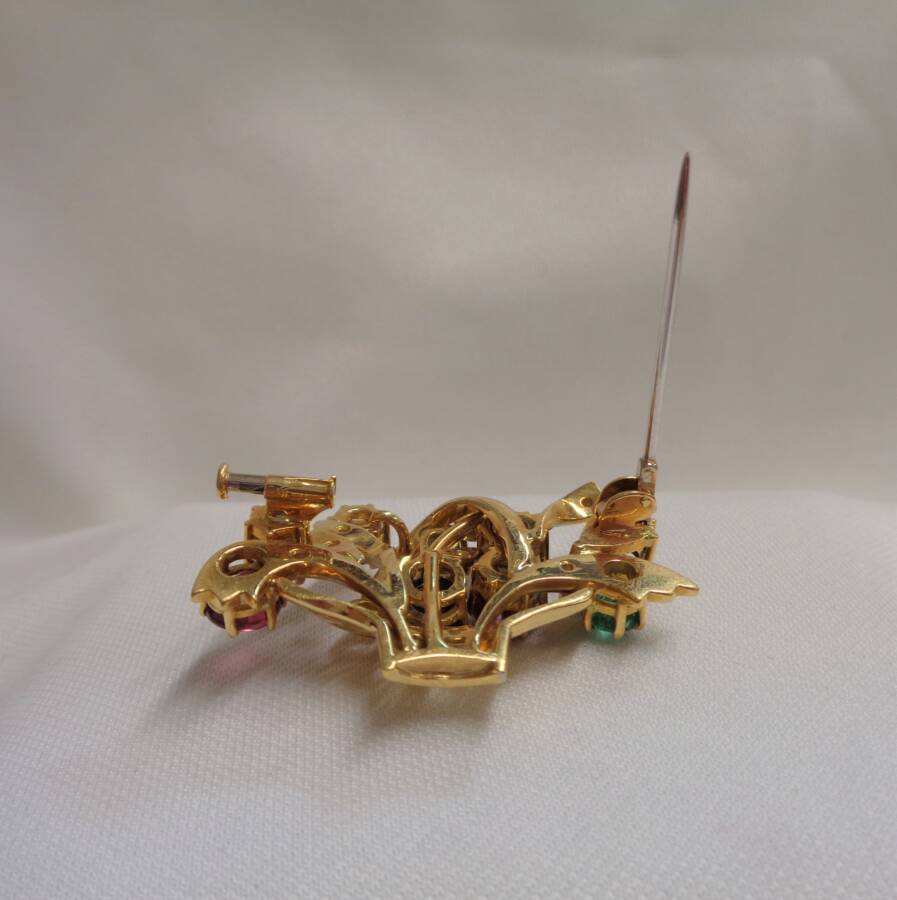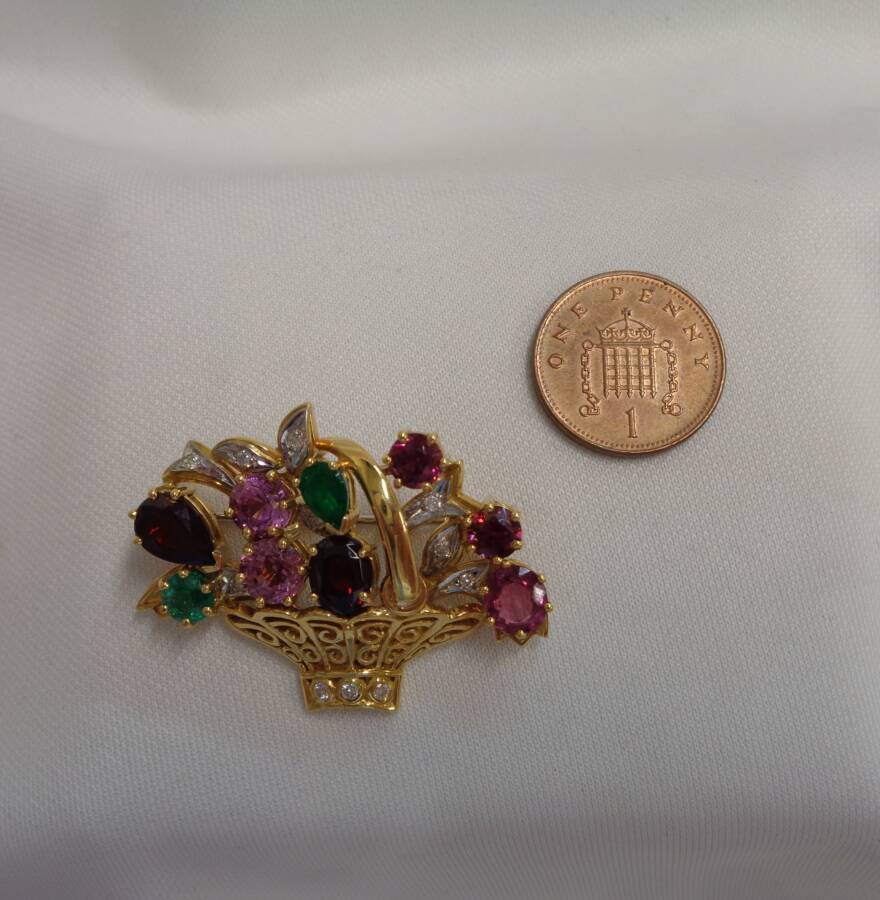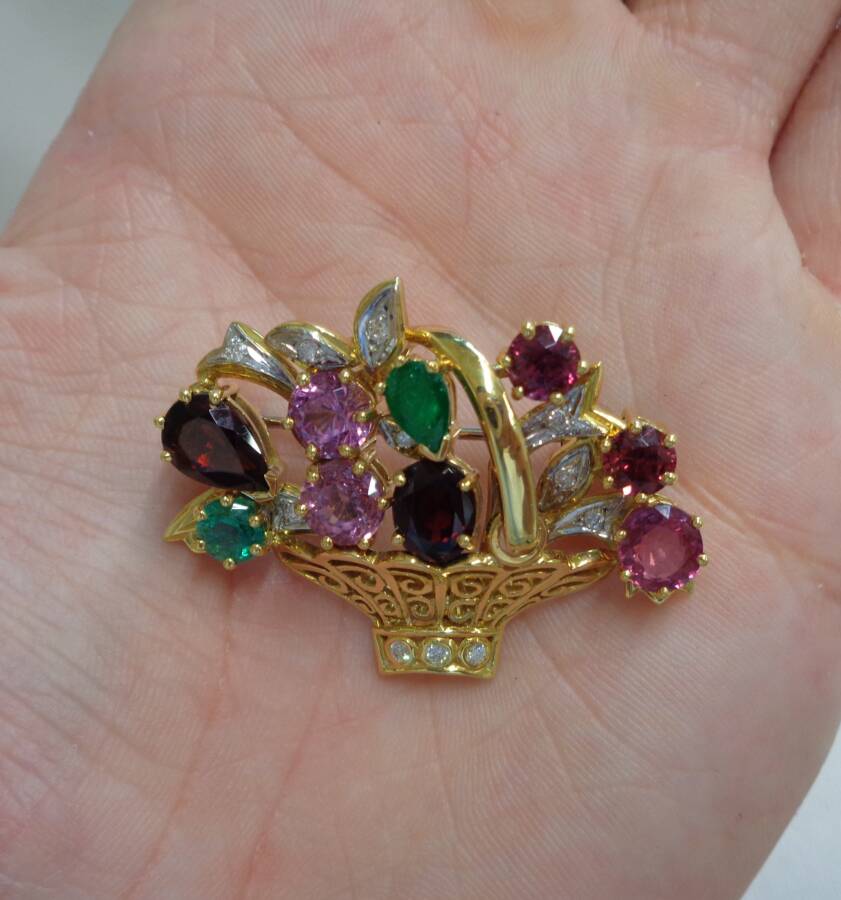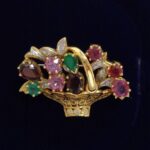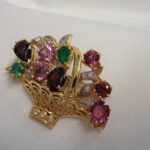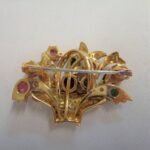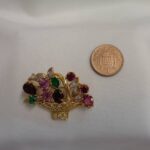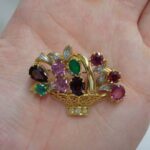 Handcrafted Multi Gem Flower Basket Brooch 18ct Yellow Gold – Size 41 x 30 mm
£1,995.00
Description
An 18ct Yellow Gold basket containing multi coloured gemstones representing flowers and foliage.
The Natural stones include Diamond, Emerald, Ruby and semi precious including Garnet.
The brooch is secured with a metal pin with safety tube.
This is a special unique piece that is beautifully crated by hand to a high standard.
More brooches available in our retail shop – Keo jewellery.
CONDITION                    Pre loved very good condition. Cleaned and polished ready to wear.
HALLMARK                   Full 18ct (750) gold quality hallmark
MEASUREMENTS         Overall design 41 x 30 mm
TOTAL WEIGHT            20.3 grams