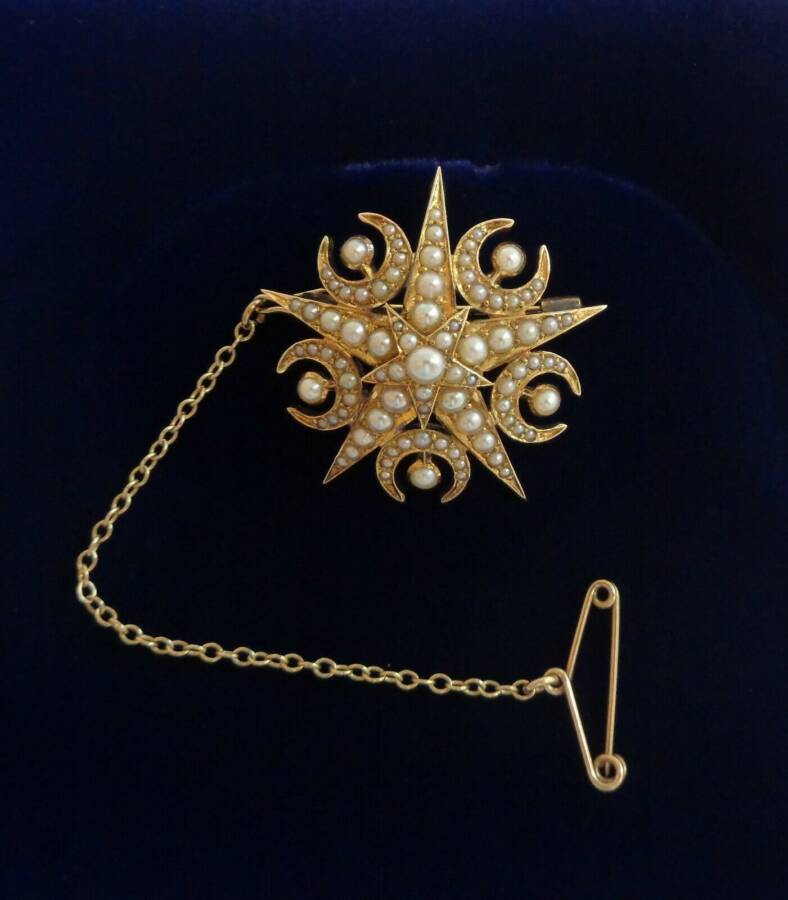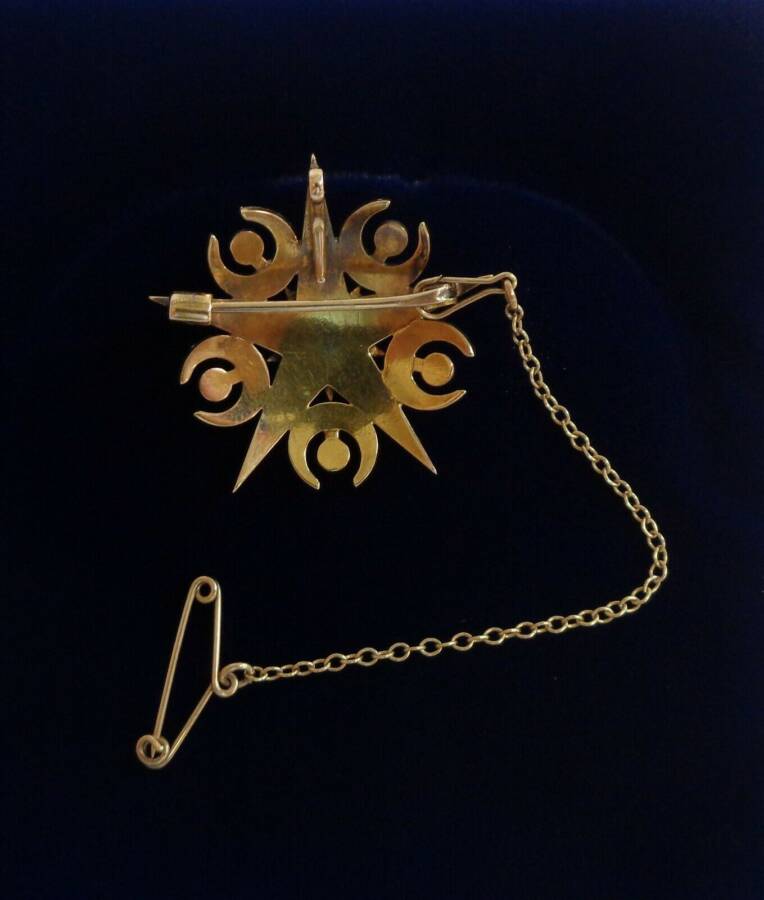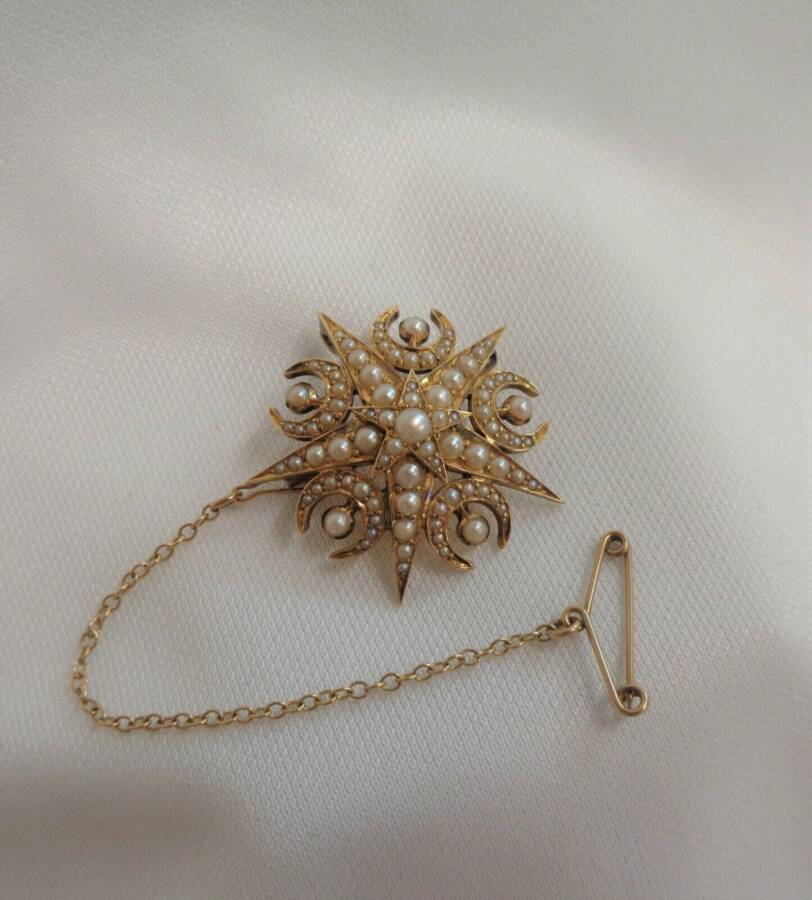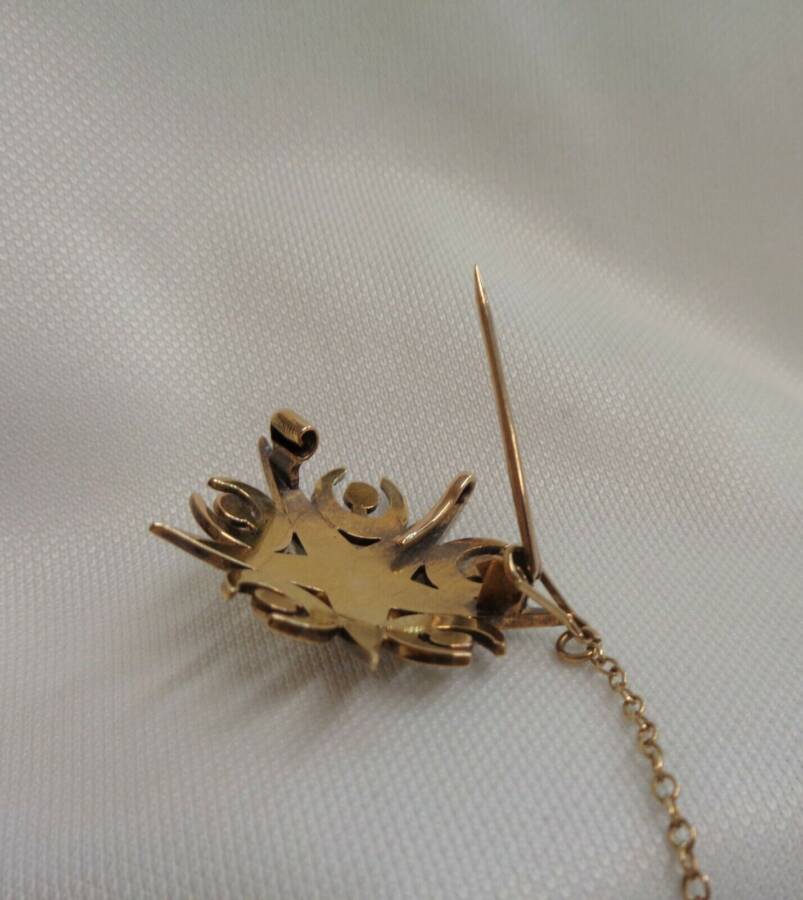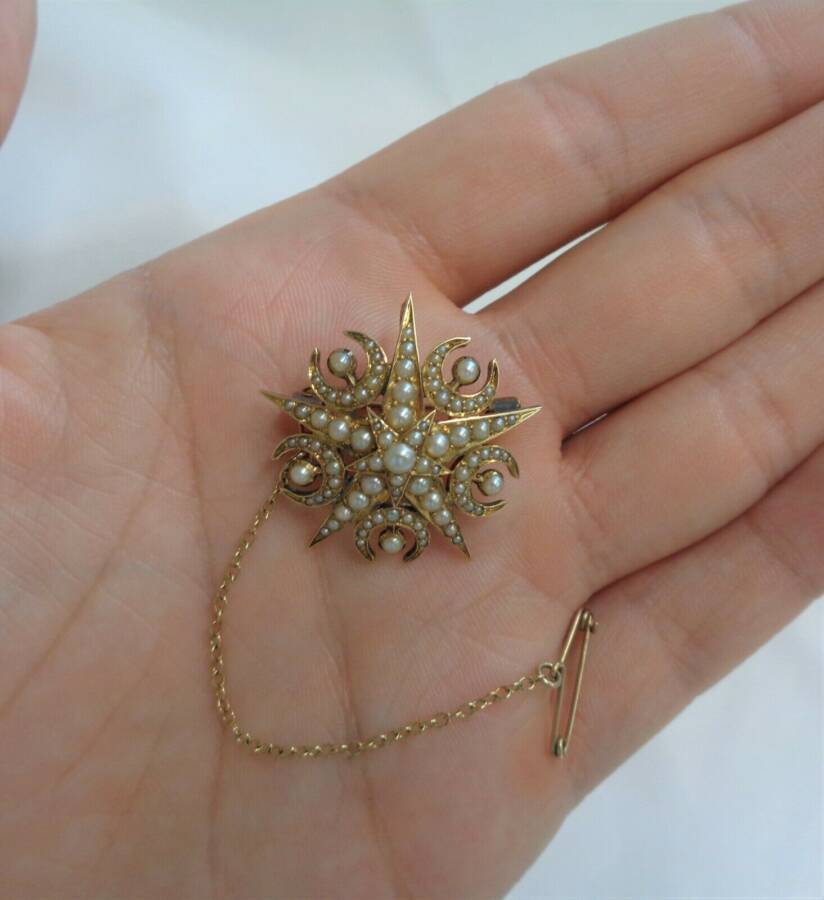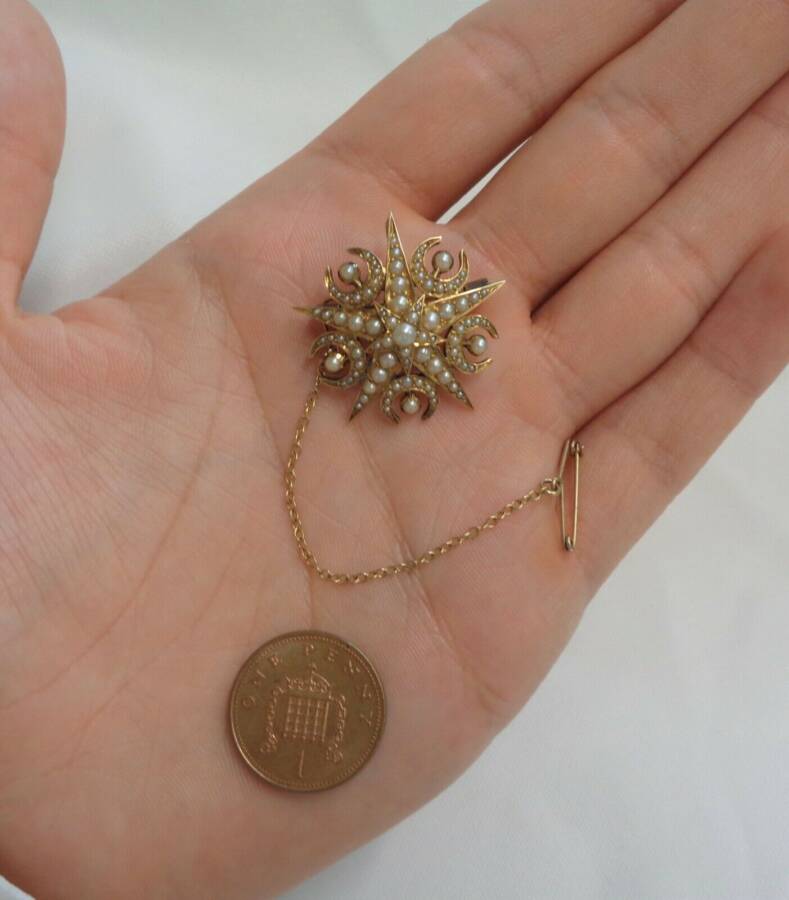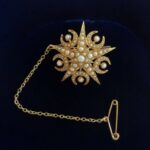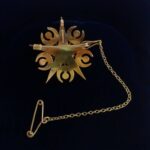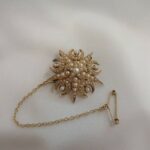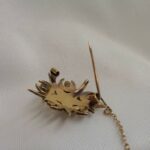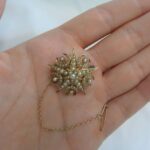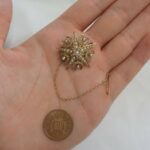 Antique Star and Moon Pearl Brooch/Pendant 375 (9ct) Yellow Gold -Diameter 28 mm
£295.00
Description
Two overlapping five point stars at the centre of the brooch/pendant.
Five crescent moons between each star point.
All stars and moons are set with Seed Pearls in a cream colour.
There is a pin and hook on the reverse for the brooch and a loop for pendant use.
In Victorian times stars were a symbol of direction and guidance for the spirt and crescent moons were a symbol of the moon goddess and symbolised change.
Pearl is the June birthstone and traditional 30th wedding anniversary gift.
Supplied with a gift box.
CONDITION Secondhand Overall Very good condition
HALLMARK No visible stamps – tests as 375 (9ct) quality gold
MEASUREMENTS Diameter28 mm
TOTAL WEIGHT 5.5 grams