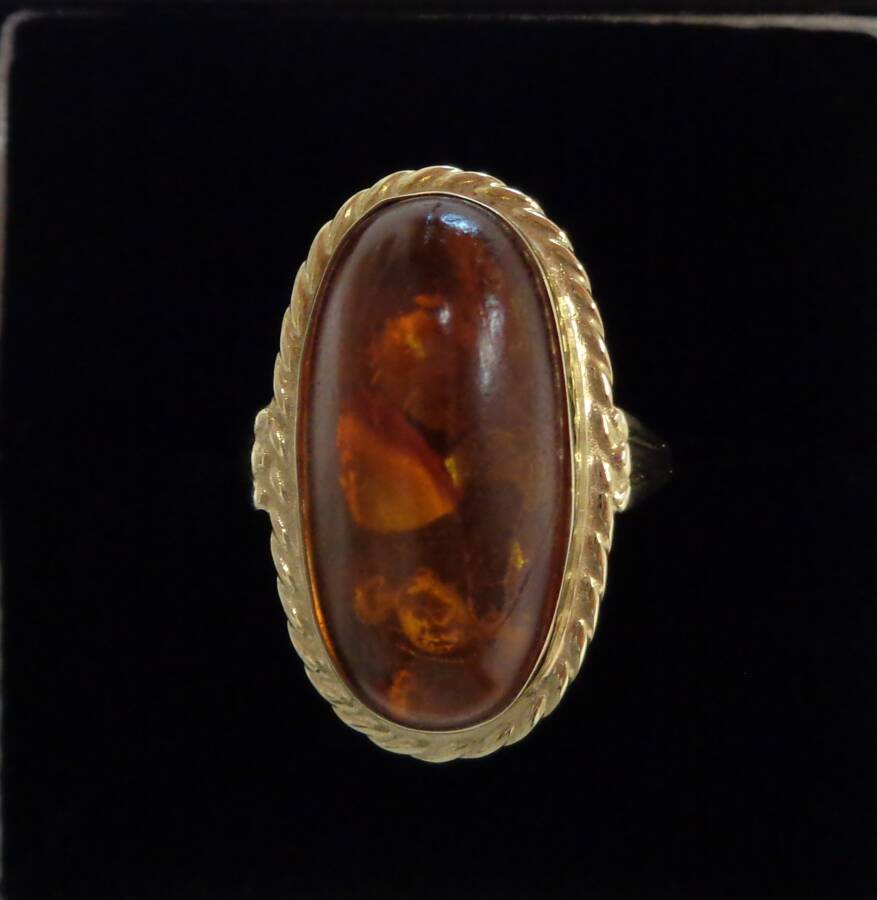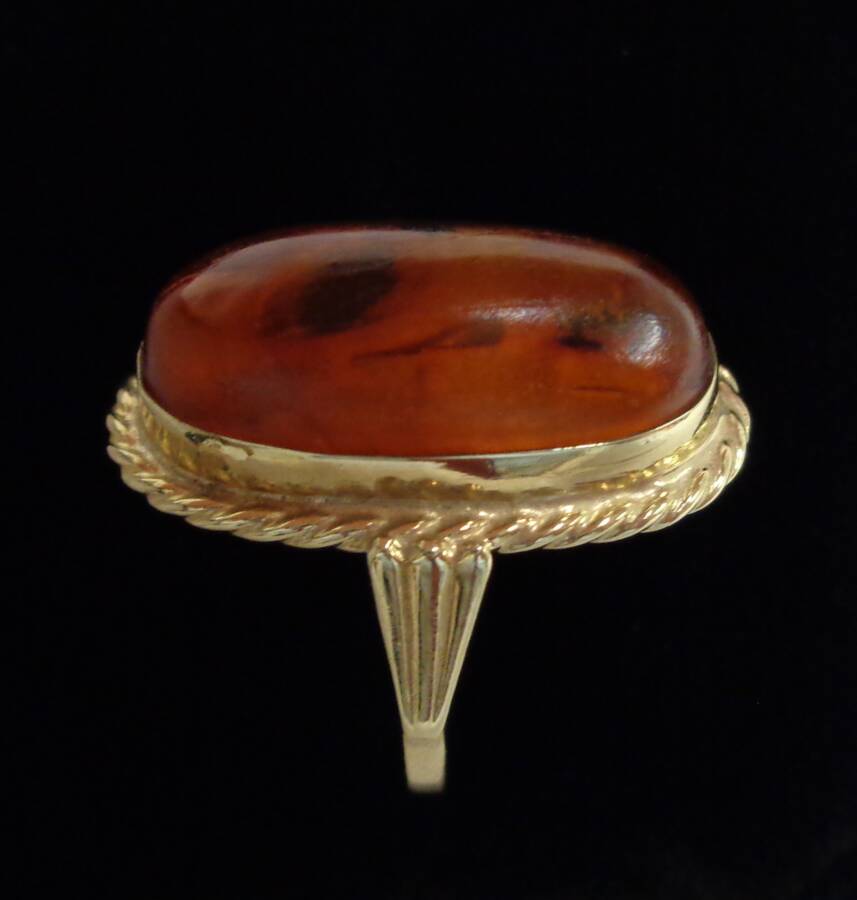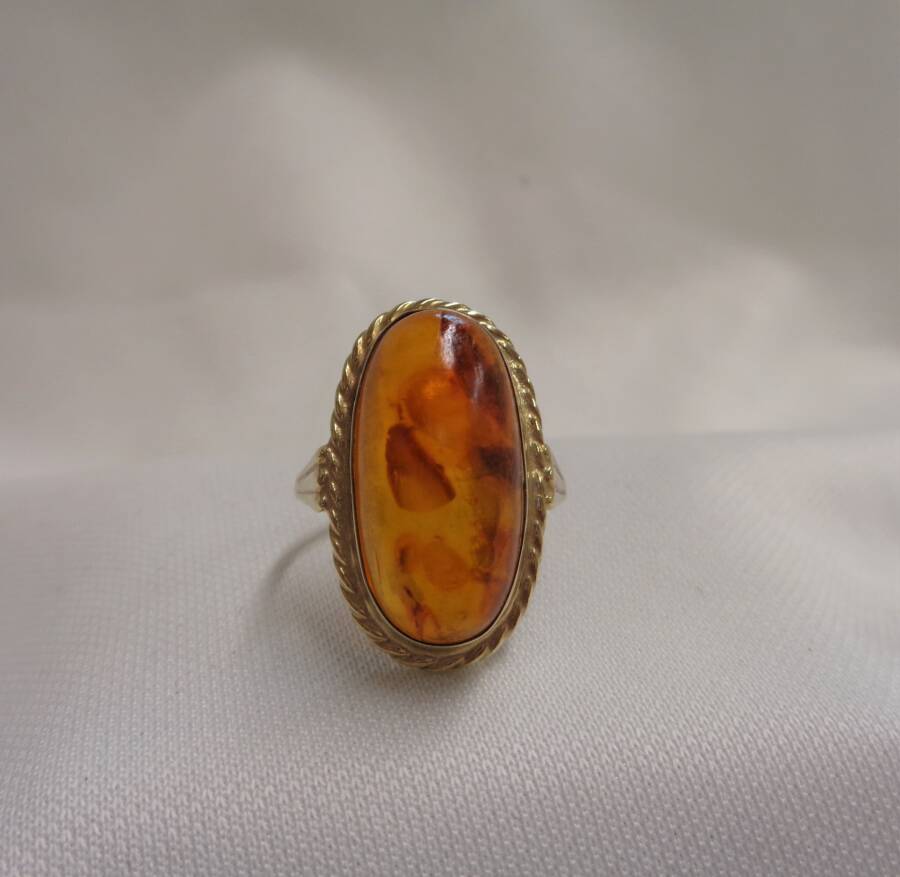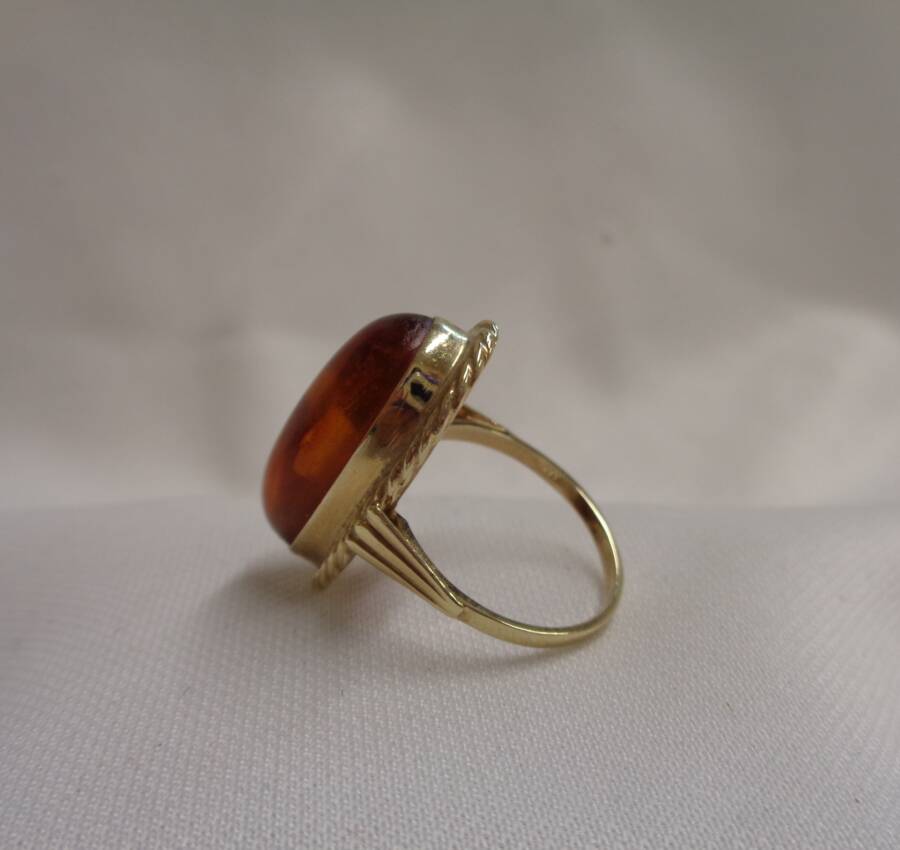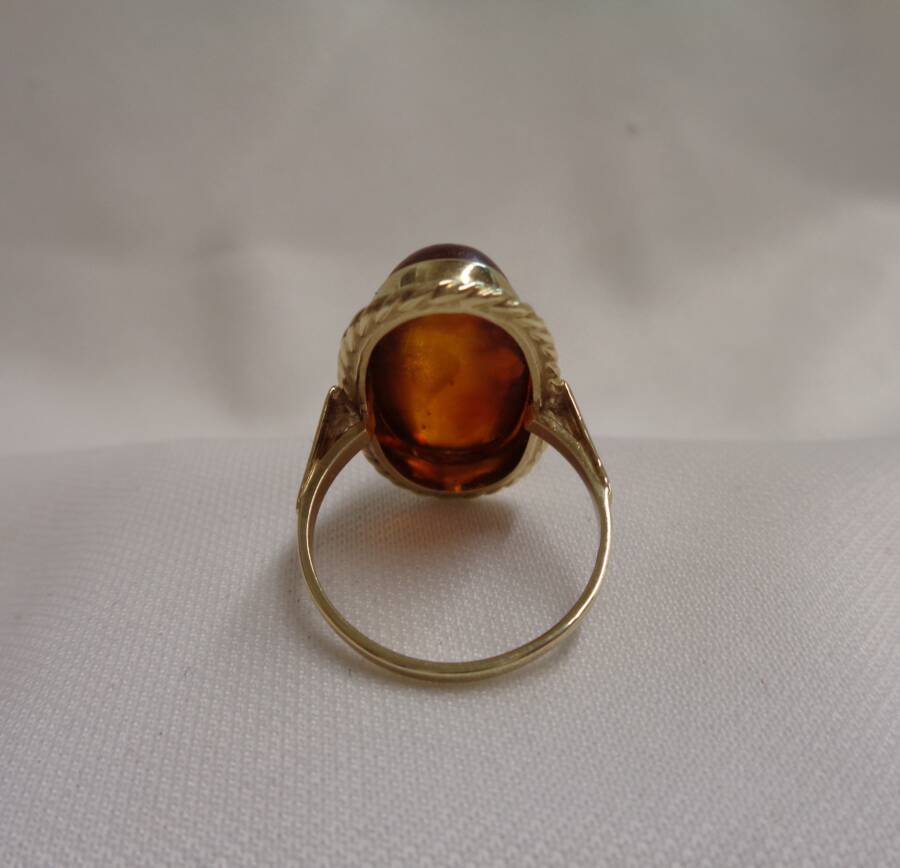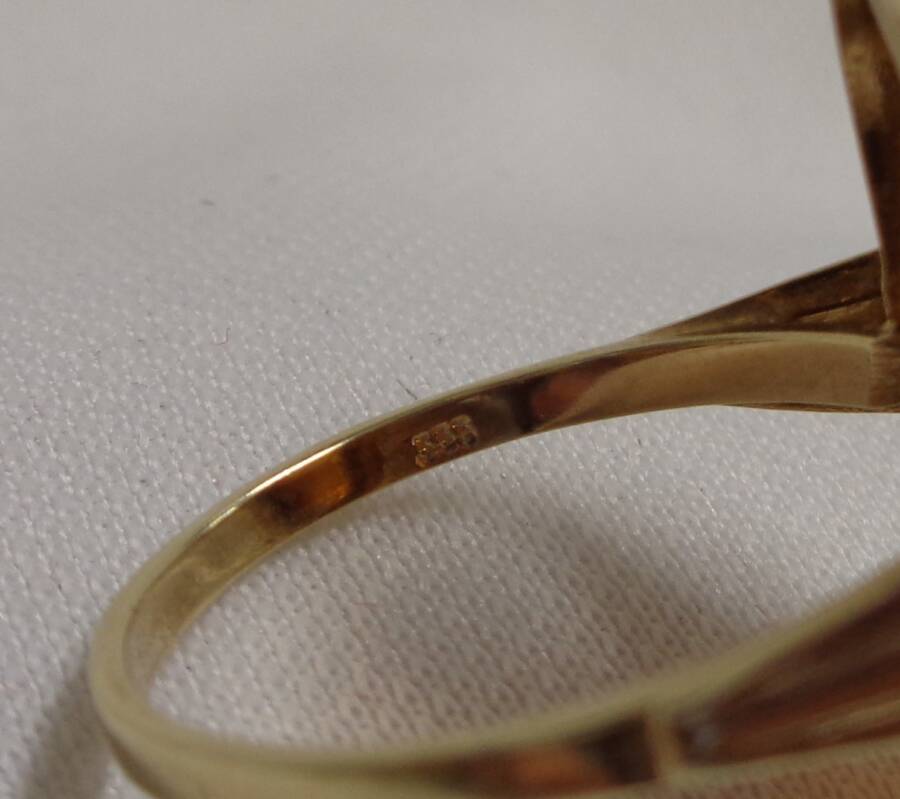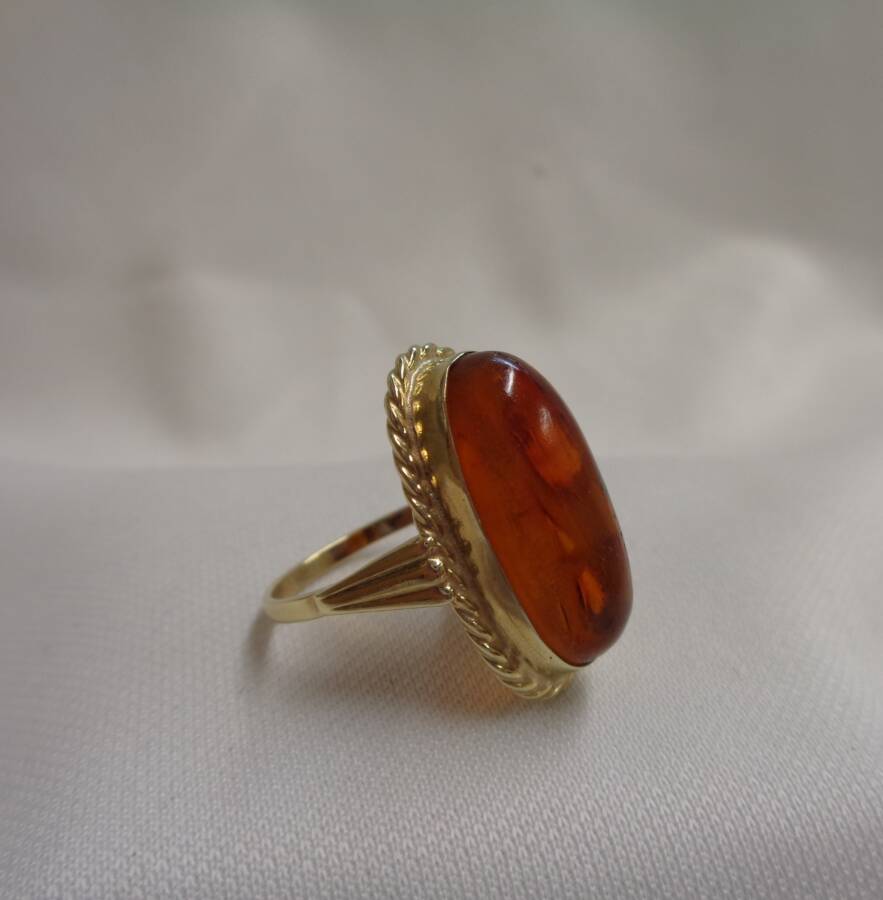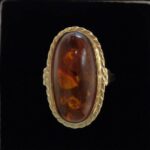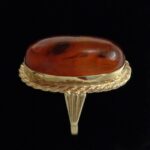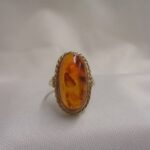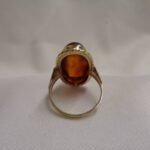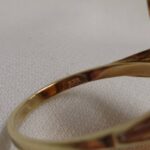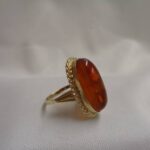 Amber Dress Ring 8ct Yellow Gold – Size L (US 5.75)
£150.00
Description
An oval piece of Natural Amber encased in a gold mount.
The Amber is cabochon cut, a mid brown in colour and has the natural inclusions within.
The plain rub over style setting has a textured rope effect surround.
A three line fan detail to each shoulder and plain shank complete the ring.
A good selection of gemstone jewellery in our retail shop – Keo jewellers.
CONDITION                              Pre loved good condition. Cleaned and polished ready to wear.
HALLMARK                             Stamped 333 – tested as 8ct quality gold
MEASUREMENTS                   Overall design 22 x 13 – Amber stone 20 x 10 mm approx
RING SIZE                                 L (US 5.75)      *Can be resized*
TOTAL WEIGHT                      3.2 grams